From 6th to 10th January, Prof. Robin K. Chou, the Associate Dean for Research of College of Commerce of National Chengchi University (NCCUC), led a group of 7 representatives to hold NCCUC PhD programs' Fall Admission Information Sessions at four universities in Vietnam and Indonesia.

On 6th and 7th, NCCUC's delegates first visited University of Economics Ho Chi Ming City (UEH) Vietnam and then visited faculty of Economics and Business of Vietnam National University (VNU) in Hanoi for student recruiting fairs. The events received high commendation and inquiries from local students for admission requirements and application procedures. The visiting group came to consensus with both universities for future research corporation and academic exchanges. VNU avidly expressed their support by proposing a joint conference with NCCUC and University of Minnesota at NCCU in October 2020. This will be the second academic event co-organized, while the first joint seminar was hold in June 2019. 

NCCUC's representatives soon go on to Jakarta and Yogyakarta in Indonesia to hold the admission information sessions on 9th and 10th January. Universities visited include BINUS University and Universitas Gadjah Mada—both top the QS rankings in Indonesia for their excellent reputations. Business College from both universities have earned credentials for their outstanding performances in internalization. During the information session, many attendees hold positions as university lecturers. With their competitive educational background and job experiences, NCCUC anticipates the future influx of international students could further foster academic progresses.

The meeting with Indonesian Economic and Trade Office of Taipei on 9th brings out promising results for student recruitment in Indonesia. Director Ou and Secretary Shih of Education Division both give positive feedbacks on NCCUC's students recruiting plan, endorsing valuable resources and connections for future student intake events.

The New Southbound Policy had been pivotal for many Taiwanese governmental developments in recent years in order to identify a new and promising direction for Taiwan's economic development. NCCUC expects to redefine Taiwan's important role in Asia's Higher Education development to address talent crunch in Taiwan, unlock new possibilities for mutual intellectual exchanges and knock down barriers for talent mobilization.

NCCUC integrates resources from 8 departments and 1 graduate institute to establish the unparalleled academic environments for aspiring PhD students. In light with the considerable increase of overseas students studying in NCCU, we hope a better collaborative synergy with neighboring countries can be established to cultivate the forthcoming young talents and scholars, making NCCUC a front-running research institute for business studies in the Asia-Pacific Region.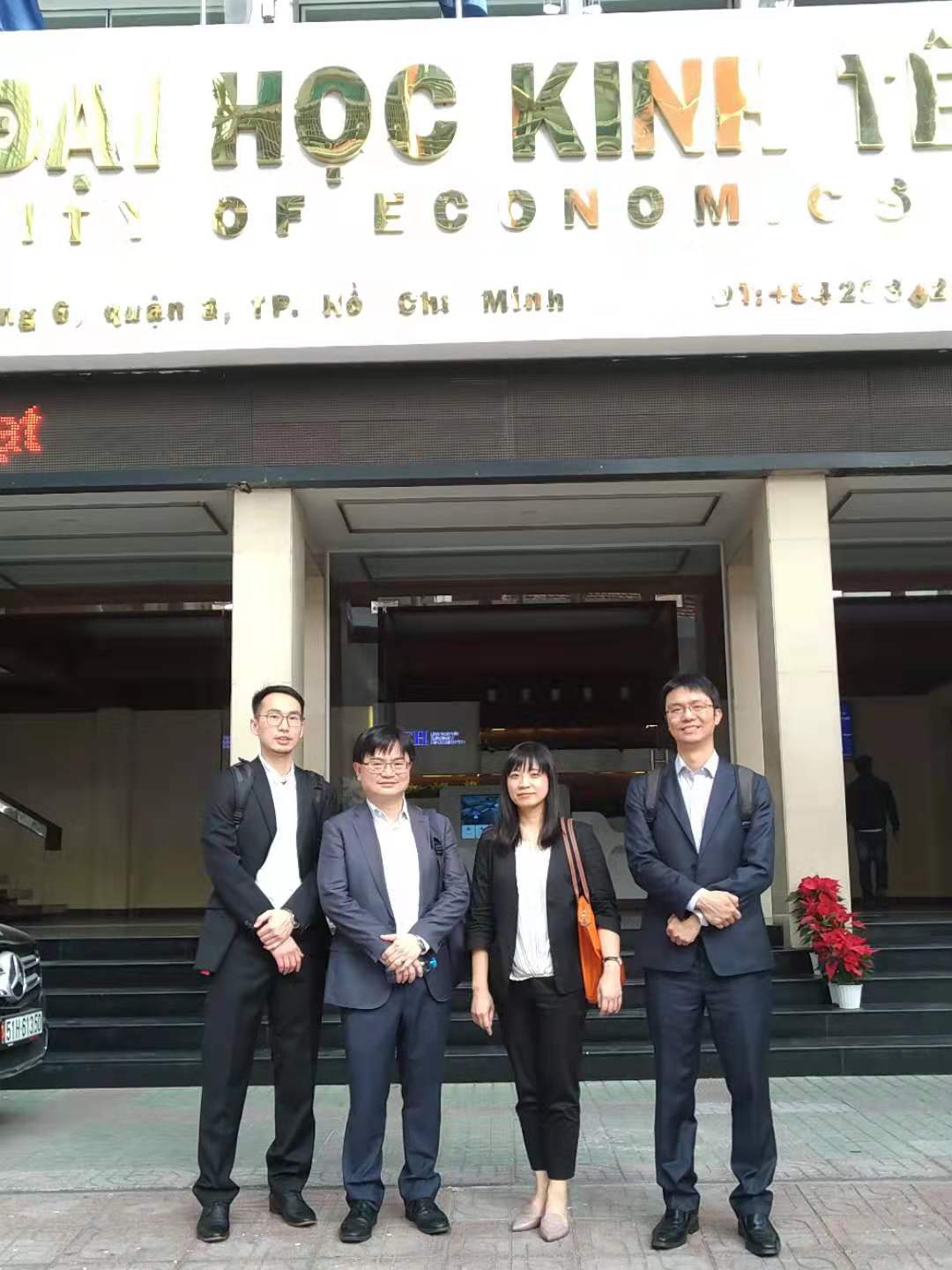 Photo taken on 6th at the front gate of University of Economics Ho Chi Ming City (UEH). (From Left to Right in Sequence) Dr. Shih-Yi Chien, Dr. Robin K. Chou, Dr. Yu-Chien Chang, Dr. Hong-Yi Chen.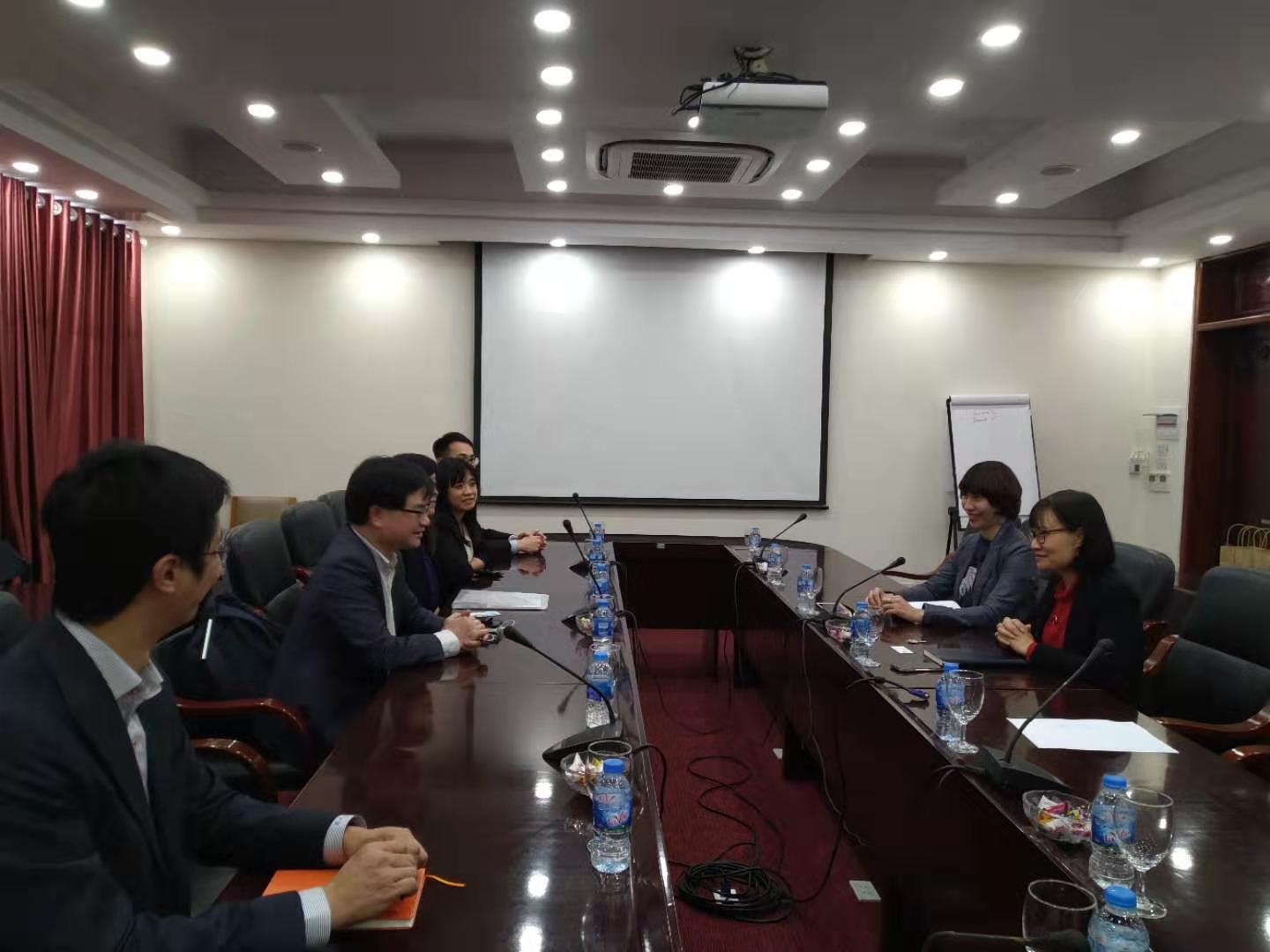 Photo taken during the private meeting with VNU's Associate Dean of Research, Dr. Nguyen Cam Huang and Vice Rector of Faculty of Economics and Business, Dr. Nguyen Anh Thu.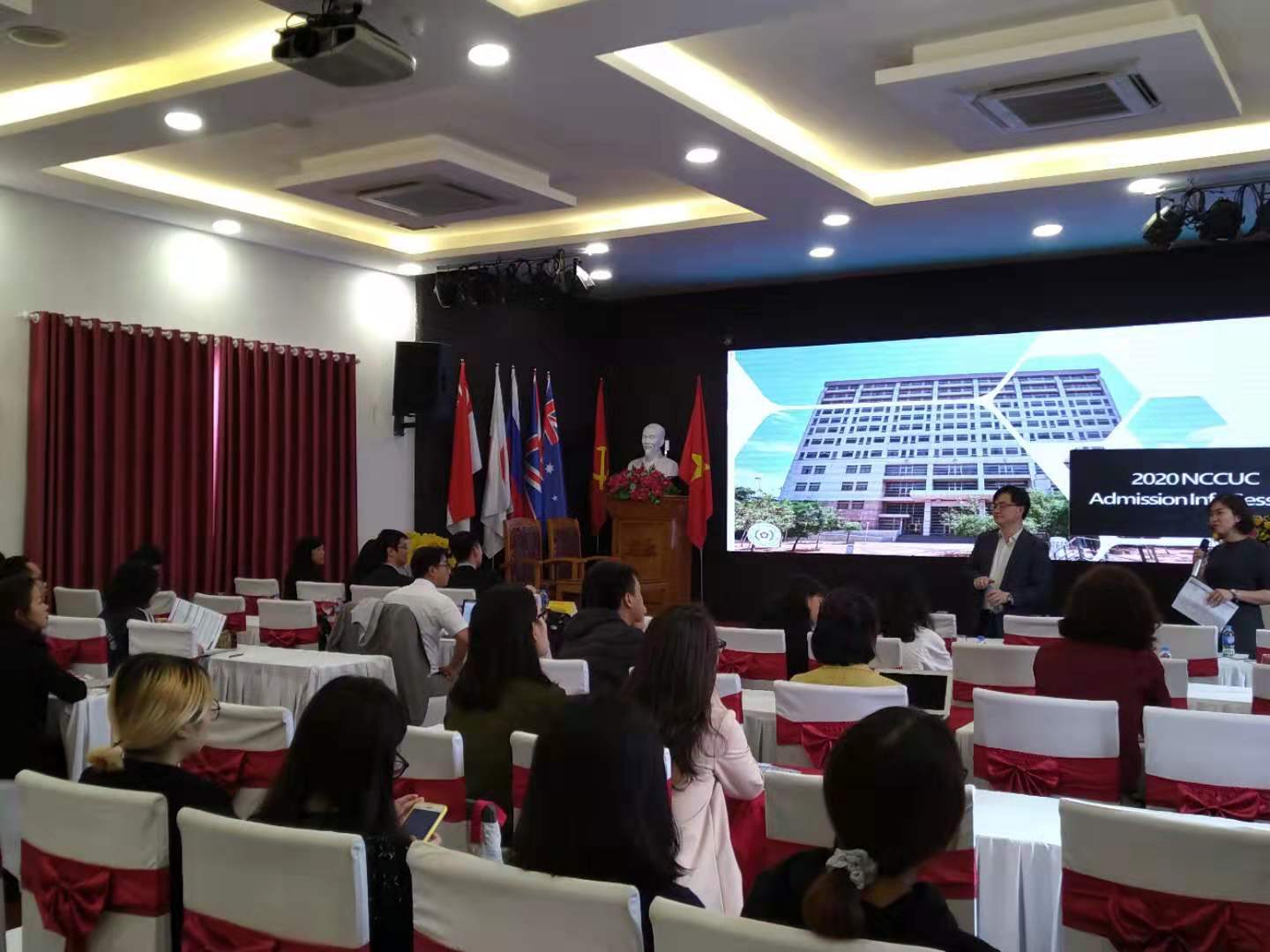 Snapshot of NCCUC's Admission Information Session at VNU on 7th January.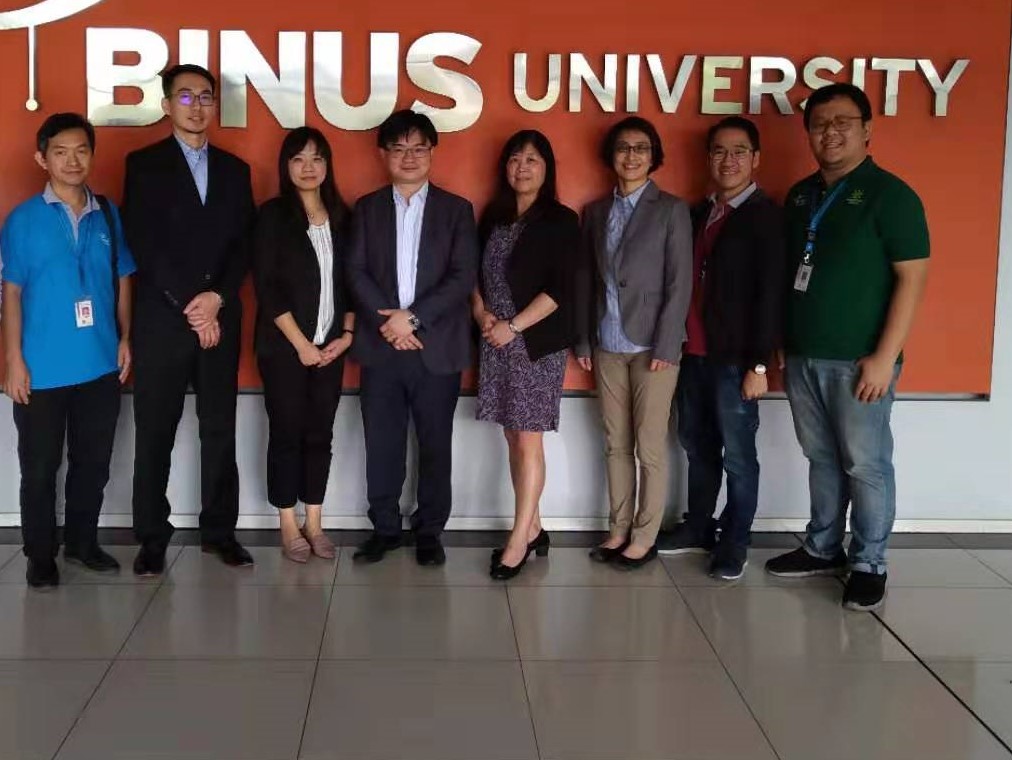 Photo taken at BINUS University on 9th after Admission Info Session. (From Left to Right in Sequence) Dr. Robin K. Chou (center), Dr. Shih-Yi Chien (second left), Dr. Yu-chien Chang (third left), Dr. Xiao-wen Yang (center-right), Dr. Meng-Lan Yueh (third right).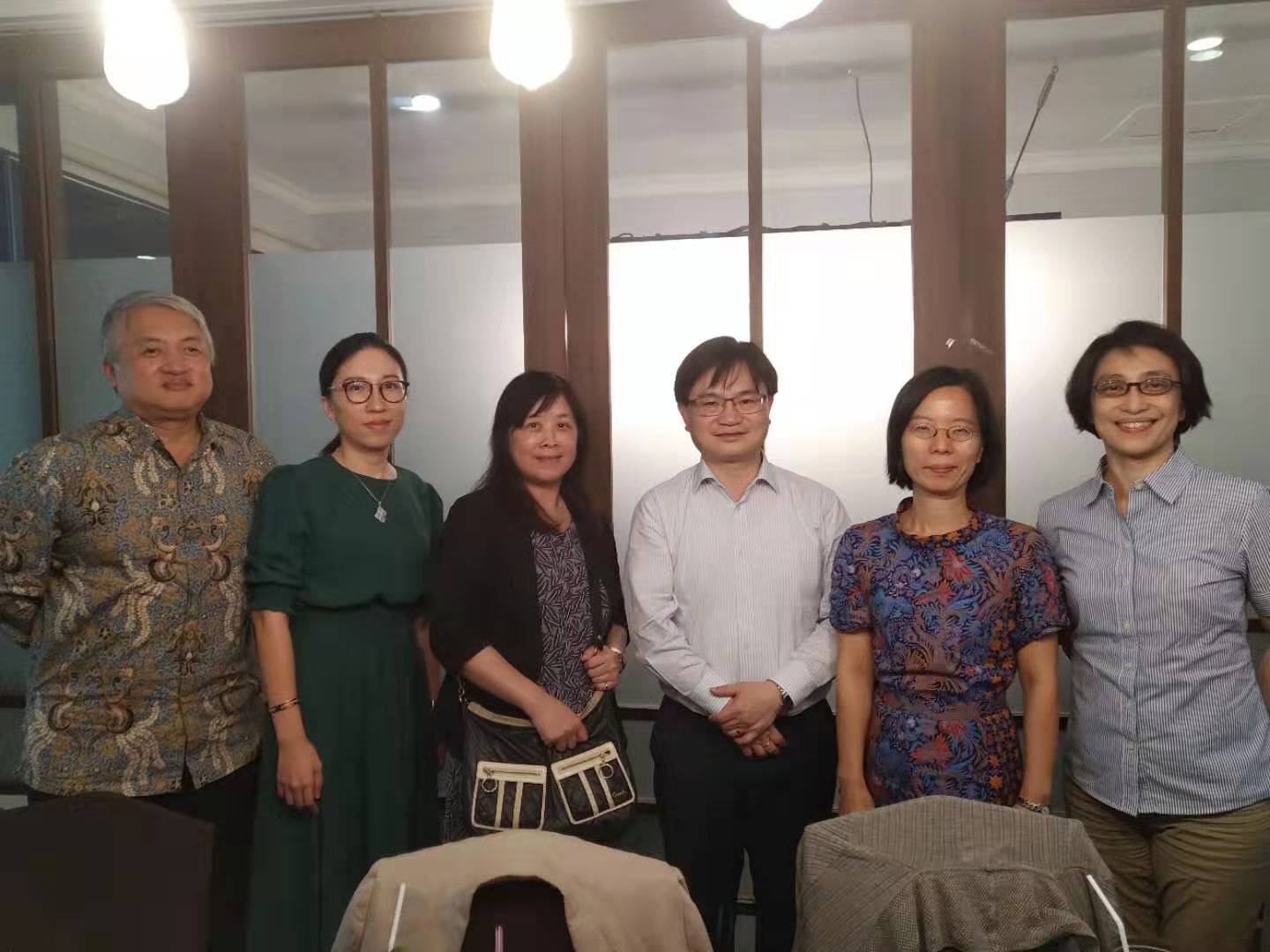 Photo taken with Director Ou and Secretary Shih of Education Division at Indonesian Economic and Trade Office to Taipei on 9th January.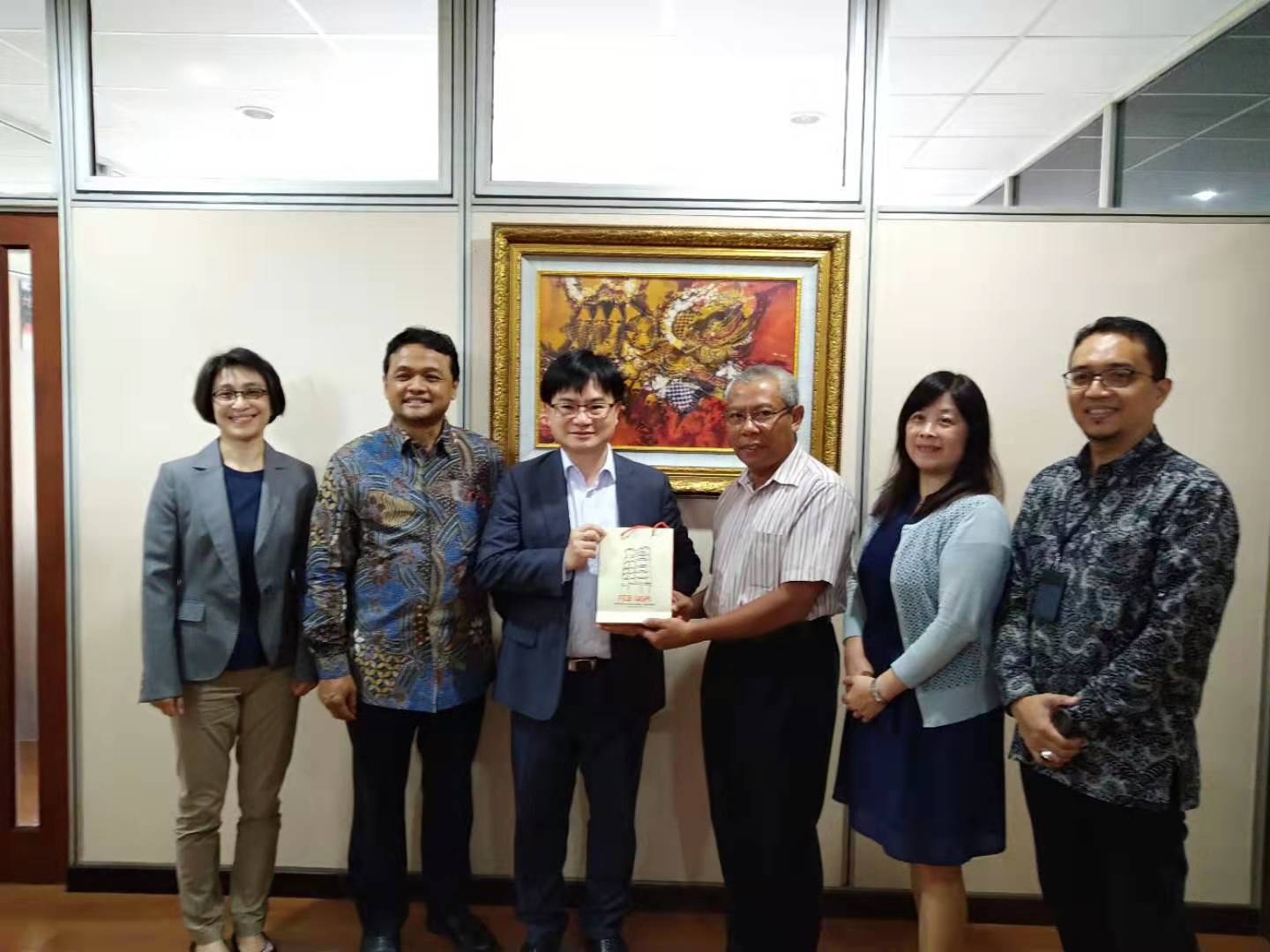 Photo taken on 10th January with Dr. Eko Suwardi, Dean of Faculty of Economics and Business at Universitas Gadjah Mada.