International Exchange
NCCUC has long viewed international recognition as a concrete goal to be achieved. Innovation and transformation in this area are based on three aspects: teaching, researching and internationalization. NCCUC strives to build an internationalized campus, increase faculty research quality and actively collaborate with international distinguished business schools.
Currently, NCCUC boasts 142 partner schools that span 5 continents in 44 countries with 347 outbound students studying abroad and 415 foreign students studying at NCCUC participating in the International Exchange Programs in academic year 2019.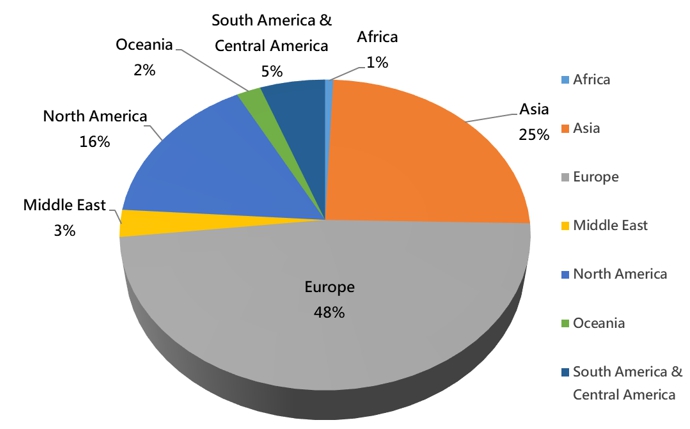 15 Dual Degree Partners
NCCUC offers dual degree programs with high-quality partner schools.
Asia:Singapore Management University, School of Accountancy;Waseda University, School of Commerce

North America:Michigan State University, Eli Broad College of Business;Purdue University, Krannert School of Management;University of Florida, Warrington College of Business Administration;University of Illinois at Urbana-Champaign, College of Business;Washington University in St. Louis, School of Law

Europe:Audencia Business School;Emlyon Business School;ESCP Europe;Grenoble Ecole de Management;HHL Leipzig Graduate School of Management;IESEG School of Management;University of Mannheim Business School;WU (Vienna University of Economics and Business)