Facilities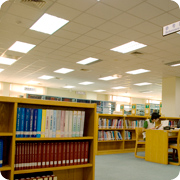 Library
The Commerce Library is a professional library that integrates learning and leisure with the aim of providing quality service and academic research support to its users. It is located on the fourth floor of the Commerce Hall. Meeting Rooms, the Internet Resource Retrieval Room, and a Presentation Room can all be found in the Commerce Library.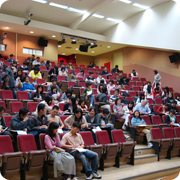 International Conference Room
Located on the first floor of the Commerce Hall, the International Conference Room is typically used to facilitate academic and administrative-related meetings and seminars. To use the International Conference Room, kindly refer to the NCCUC Commerce Hall Venue Reservation Procedures.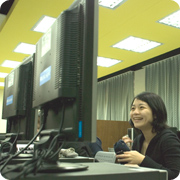 Computer Laboratories
The College of Commerce houses a computer classroom and serveral computer laboratories holding more than 100 PC and workstations equipped with latest software applications.